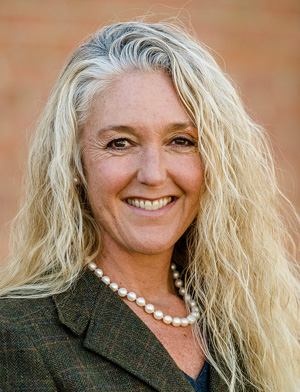 Dian Schmiedicke grew up in the coastal community of Santa Cruz, California, the eldest daughter of Bohemian and German immigrant parents. Raised as an evangelical Christian, she discovered and entered the Catholic Church while attending college in Asheville, North Carolina in 1995.
Dian discovered Montessori and Catechesis of the Good Shepherd as a new mother searching for truth and beauty in parenting and began to study. She holds a B.A. in Biology and Chemistry from Warren Wilson College, an Association Montessori Internationale Primary Diploma from The Washington Montessori Institute, and a Masters Degree in Education from Loyola University. Dian also holds Levels I, II and III Certifications from The Association of the Catechesis of the Good Shepherd.
In 2012, Dian founded Divinum Auxilium Academy, a flourishing Montessori to Classical elementary farm school in Front Royal. In 2018, she established an all girls junior high and high school, St. Edith Stein School for Girls, of which she is Headmistress, and in 2022, co-founded along with Joel Trumbo, its brother school, St. Joseph the Just School for Boys.
Dian lives with her husband and their four children in Linden, VA with their horses, pigs, sheep, chickens, dogs, cats, and bees. She enjoys raising and growing food and tinkering in her laboratory kitchen. Dian is passionate about pairing her love of nature with athletics. She has competed in a variety of equestrian sports as well as swimming, mountain biking, triathlon, CrossFit and adventure racing. For fun she enjoys reading, hiking, fox hunting, running, scuba diving, skiing, rock climbing and backpacking with her family.
Co-Founder / Head Teacher
Joel was born and raised in Richmond, Virginia, the son of two classical teachers. His father taught Latin, Political Philosophy, and Ancient History at St. Catherine's School in Richmond, and his mother home schooled Joel and his 4 sisters. Joel grew up mostly climbing trees, but he loved reading and developed a passion for history and the classics.
Joel enlisted in the Navy and attended SEAL training in 2003. After sustaining a severe heat injury there, he found that life on a ship wasn't to his liking, so he transferred to the Army and volunteered for selection in the 75th Ranger Regiment. He served as a team leader in 4 combat deployments in Afghanistan with 3rd Ranger Battalion, and when he completed his Army service in 2013, he began his BA in Theology from St. Joseph's College of Maine.  He completed this degree and graduated Summa Cum Laude in 2018 while serving as a close protection specialist at the US Embassies in Iraq and South Sudan, following which he taught at Divinum Auxilium Academy. He lives in Shenandoah County with his wife Lydia and 9 children, devoting his spare time to traditional bookbinding and Medieval-style manuscript illumination.
Dr. Michael Ryan Crimmins
Ryan is a fifth-generation Chattanoogan. Raised on Lookout Mountain, he grew up playing sports, hunting and fishing with his father and grandfathers, and reading history (by himself). Ryan majored in history at Wake Forest University, where he took every opportunity to study abroad, and had the great fortune to meet Melissa, his wife.
After two years working in the corporate world, Ryan determined to follow his lifelong love of learning about the past and study history at the graduate level. Following a year working on a farm in rural North Lancashire, England, Ryan received his Masters in British and European History at Oxford University, and in 2022 completed his doctoral thesis, 'Religion in the Armies of the Thirty Years War', also at Oxford University. Trailing a growing brood between Oxford and Munich, Ryan taught undergraduate history in seminar, lecture, and Oxbridge tutorial formats, coordinated conferences and seminars, and conducted research for the British Army. Between 2018-21 he worked closely with a diocese in the southeast of Ireland on a project to found a rural Catholic college of manual and liberal arts.
Ryan's finest ambition for over a decade has been to be a grazier of ruminant animals on pasture, which he is thrilled to be able to do in the Northern Shenandoah Valley of Virginia, of which some of his ancestors were early settlers. Ryan is an active player of the Gaelic game of hurling, and a dabbler on the five string banjo.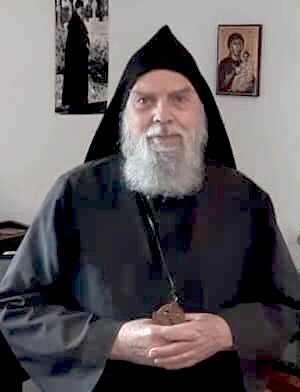 Father Paul Dupuis, of Holy Presence Monastery, was born in Massachusetts in 1942, a month and a half after the attack on Pearl Harbor. After eight years of elementary school with excellent teaching from nuns, for which he was very grateful, he went on to preparatory school with priests who also provided him a high-level education. He completed his Masters degree at the Sorbonne in Paris, and at Assumption College in Massachusetts. After entering religious life in 1970, he spent many years doing missionary work in the Dominican Republic, Puerto Rico, and the French West Indies. Later he founded monasteries both in Italy and in the Dominican Republic. He went on to teach Theological French at Harvard University's Divinity School and is presently involved with organizing a monastery in Toms Brook, Virginia, as well as composing a little poetry in his rare moments of leisure.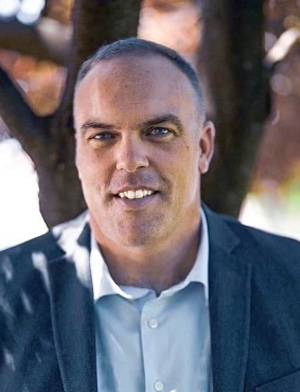 Greg Lynch, a native of Boston, Massachusetts received his Bachelor's degree in Classical Languages and Philosophy from Colby College in Waterville, Maine and his Master's degree in Theology from Holy Apostles College and Seminary in Cromwell, Connecticut. Greg's previous independent teaching and coaching experience includes The Delbarton School in Morristown, New Jersey, Maine Central Institute, Pittsfield Maine, The St. Sebastian's School in Needham Massachusetts, Mercersburg Academy, Mercersburg Pennsylvania, and Chelsea Academy, Front Royal, Virginia. Greg played both Football and Lacrosse at Colby College, and he has coached secondary school Football, Wrestling, Lacrosse. Greg enjoys hiking, weightlifting, and spending time with his family.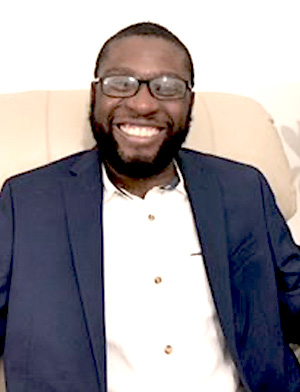 Jose originally hails from Liberia, West Africa and grew up in Pennsylvania. He spent several years discerning a priestly and religious vocation as a Franciscan Friar. During this time, he was immersed in studying the liberal arts, serving the poor, and working with youth and young adults. He is very passionate about educating the whole person from a worldview immersed in the Catholic intellectual, moral, human, and spiritual life. Jose has a profound love for theology, history, literature, and philosophy. He believes that these subjects assist one in growing in human virtue and can be a stimulus to advance in supernatural virtue. He looks forward to instilling in his pupils the love of Holy Wisdom which will keep their eyes always fixed on God, The Beautiful One. 
Jose is a graduate student studying Clinical Mental Health Counseling, which he hopes to use to serve young people and their families. He credits this in part to his devotion to the Holy Family and wanting to see the Domestic Church come to full statue in the Son of God who died so that we might have life more abundantly. Jose believes that God has made us for greatness and that true human flourishing results in living a fully integrated life.
For fun, Jose enjoys reading, writing, playing basketball and soccer, hiking, and having game nights with family and friends. Jose also enjoys listening to music, seeing beautiful artwork, and exploring nature. He looks forward to living in Front Royal with all its scenic beauty.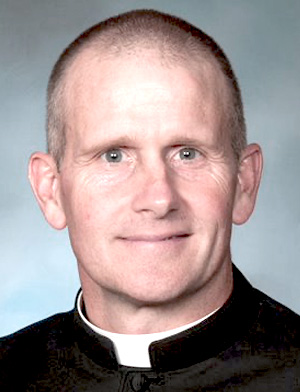 Spiritual Director / Head Boxing Coach
Father Daniel N. Gee, newly appointed pastor of St. John the Baptist Catholic Parish in Front Royal, VA was born Dec. 19, 1967, in Portsmouth, Va., one of four children of Rear Adm. and Mrs. George Nicholas Gee of Key West, Florida.
Raised in a military family, Father Gee attended W.T. Woodson High School in Fairfax before graduating from Coronado High School in Coronado, Calif., in 1986.
Father Gee studied at the University of Oregon, where he majored in Spanish, then entered the collegiate level of St. Charles Borromeo Seminary in Wynnewood, Pennsylvania in 1989. He was ordained in 1995 after spending his diaconate year at St. Charles Borromeo Parish in Arlington.
Father Gee served as parochial vicar of All Saints Parish in Manassas, 1995-99, and Our Lady of Angels Parish in Woodbridge, 1999-2003.
In 2003, Father Gee was assigned to serve at the diocesan mission in Bánica, Dominican Republic. After five years as a missionary, he returned to Virginia in 2008 to serve as chaplain of Christendom College in Front Royal until 2010 and his last posting before returning to Front Royal was at St. Rita's parish in Arlington.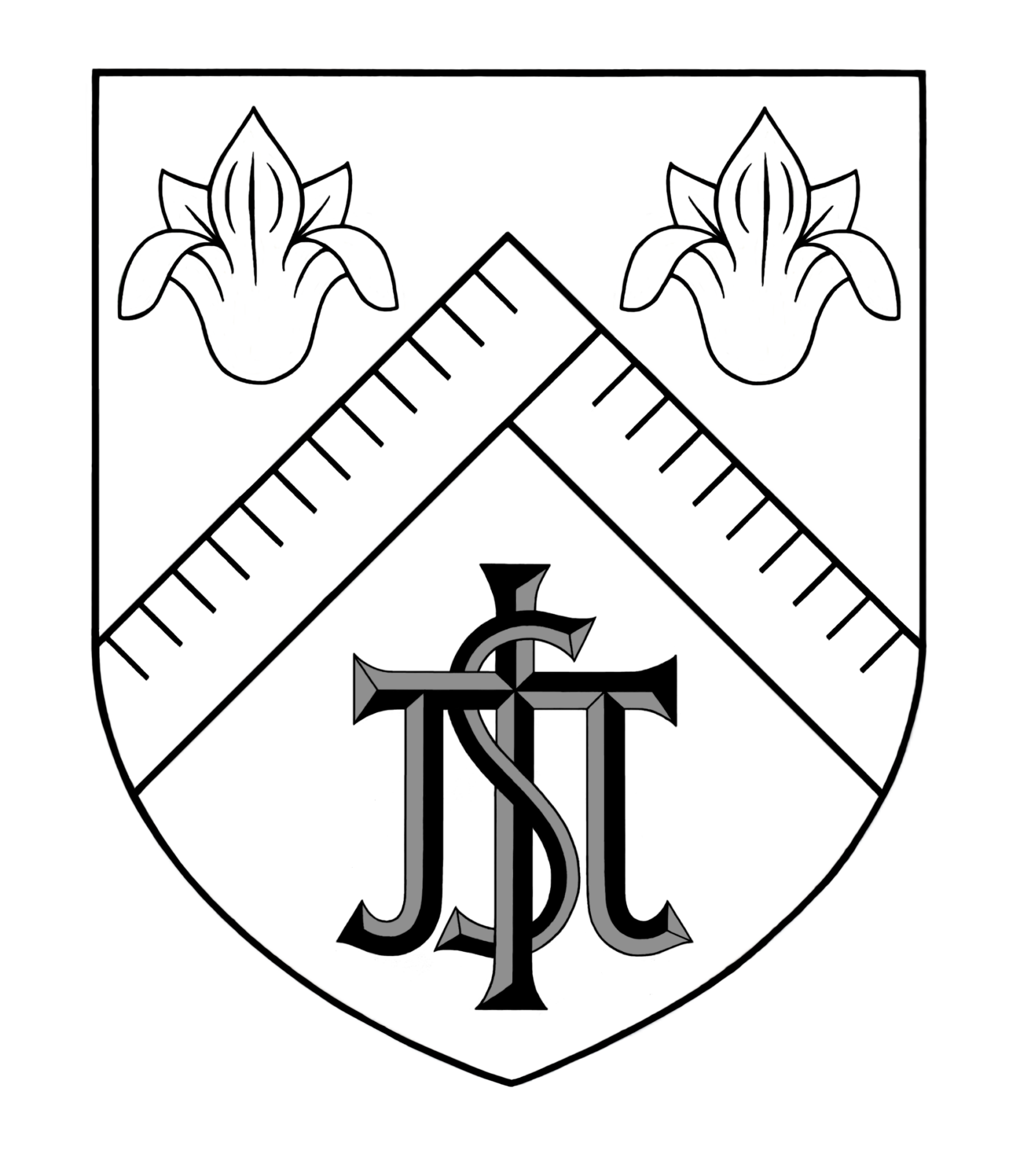 Leading young men in a life of beauty, adventure and excellence.