Andrew holds a bachelors degree in History from Hampden Sydney College (One of the few remaining all male colleges in the country, founded in 1775). His History degree was complemented by studies in philosophy, psychology and religion.
Andrew served in the United States Marine Corps reserve and as an executive officer of several companies and other entrepreneurial efforts. Most of his career has been in real estate and mortgage banking.
Andrew comes from a long line of educators and Christian school founders and has a passion for the education of his children and yours. 
He and his wife Marielle have five sons and two daughters and enjoy a wide array of outdoor activities and engaging with God's creation.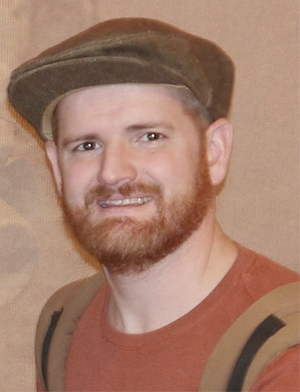 Ryan graduated from Texas State University with a B.A. in Political Science and minors in English and History. He then attended the Institute of Philosophic Studies at the University of Dallas, earning an M.A. and PhD in Politics. His dissertation focused on the moral foundations of Thomistic Just War Theory.
While at Dallas, Ryan met his lovely and talented wife, Jaime, and the family soon moved to Virginia where Ryan began his career as an analyst and educator supporting the Marine Corps. In his tenure working with the Marines, he earned a second Masters in Military Studies from the Command & Staff College. He has served on several interagency boards and working groups to promote educational programs and analytic standards of excellence.
Ryan and Jaime moved the family to the Shenandoah Valley a few years ago so their four children could be educated in a wholesome, faithful community. They currently live near Strasburg where they are reestablishing a small equestrian farm. When not busy with work and farm duties, Ryan enjoys running, hiking, camping, and brewing beer and mead.
Tom holds a BS in Economics from George Mason University. As the son of a former Marine Aviator, he grew up in a tight-knit military family with three older brothers and one younger sister. His Dad and older brothers, all of whom are Eagle Scouts, had a love for the outdoors, and spent as much time camping, hiking, and many other outdoor activities as time (and life) would allow. Married for 31 years to his bride Lisa, they have two boys, one who is a former Marine Sargent, and the other a rising 9th grader.
After spending decades building and running small businesses, he took the position as Director of Operations at Christendom College in 2018, where he hopes to work until retirement. He was also a founding board member of the House of Mercy (formerly Missionaries of Our Lady of Divine Mercy) in Gainesville, Virginia.
Taking the position at Christendom College allowed him to fulfill a lifelong dream of moving his family out to the country, where life is slower and a lot saner. He is now able to pursue more seriously his passion for gardening, enjoy long walks with his wife, and teach his youngest son how to fly fish.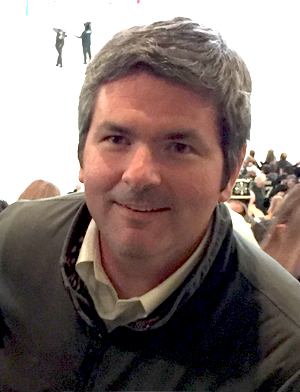 Marc-Pierre Jansen has been present in the Independent School world for the greater part of 20 years. Marc-Pierre began his career working as a dorm head, teacher and rugby coach at St. Gregory's Academy in Northeastern, PA.
In 2006, Marc-Pierre began full time work for The American School In Switzerland (TASIS) recruiting students internationally and understanding the unique dynamics of an international US boarding school.
Each summer, Marc-Pierre is the executive director of the summer programs at TASIS, Switzerland. There he manages a staff of educators and counselors and 700 students. When not on the road or in Switzerland, Marc-Pierre enjoys a quiet life with his family in the Shenandoah Valley.
Joe Litterio has over 30 years in the financial services industry with experience across all banking channels. Currently, Joe heads up the Treasury Management area of Bank of Clarke County. 
Joe has had extensive experience with all commercial industries in the areas of lending, cash management and consulting. One business segment he especially enjoys focusing on is the non-profit space. He has a passion for guiding smaller nonprofits through a myriad of obstacles and helping them improve efficiencies and increase their bottom line.
Joe is an active member of Saint John the Baptist Church as an usher and former soccer coach of the girls' varsity team. He also has extensive past volunteer service with the Boy Scouts of America, Loudoun County Chamber of Commerce, Staunton Downtown Development Association, Great Augusta County Voice of Business Committee and is currently serving a third three-year term as a director and executive committee member of the Middleburg Community Center. Joe and his wife Julie live on a farm in Bentonville VA, have 5 children and 3 grand babies.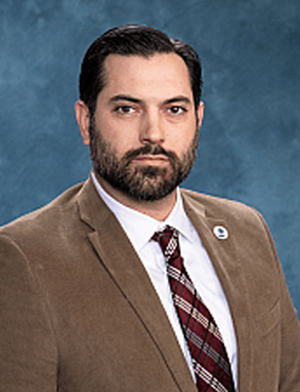 Joseph McFadden earned his bachelor's degree in English with a concentration in Non-Fiction Writing and Editing from George Mason University in 2007. He currently works as an IT Specialist with the Federal Government and is the co-owner and CEO of BattleGrounds Fitness, located in Front Royal, VA and CrossFit 719, located in Colorado Springs, CO. He served in the United States Marine Corps Reserve as a Combat Engineer and did one tour of duty in Ramadi, Iraq in 2005 with the 5th Civil Affairs Group. He is currently serving as a Sergeant in the Virginia Army National Guard, as an HR Specialist with the 3-11th Infantry Battalion. He also serves the citizens of Front Royal as a Town Councilmen. Joe and his wife Sara live in Front Royal with Joe's father Tom and their six children, Fiona, Brodie, Isobel, Caitriona, Ronan and Collin along with their numerous pets. He is a member of the Knights of Columbus Council 7771 and is a parishioner of St. John the Baptist Church in Front Royal.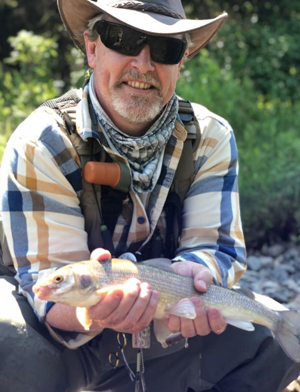 Loren Poulsen is blessed to be the father of eight amazing children and is a devoted husband. Loren enjoys being with his family, fishing, hiking, philosophizing, and drinking bourbon.
In order to provide for his hobbies and family, he works as an Economist in anti trust. He received his Ph.D. In economics from George Mason University and his BA in economics from the University of Dallas.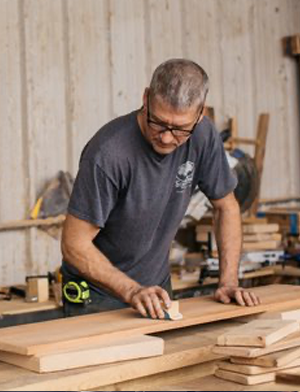 Mike Schmiedicke, originally from Michigan, is the second of eleven children from a large Catholic family. During his college years he was heavily involved in the Operation a Rescue direct action prolife movement while a student at Franciscan University, and eventually spent two years in prison for his activities.
He later graduated with a master's degree in library and information science and after pursuing a career in the IT world for a number of years eventually founded and currently runs the Strong Oaks Woodshop in Front Royal Virginia. He is probably best known for being married to his overly energetic wife Dian, and together they have four children.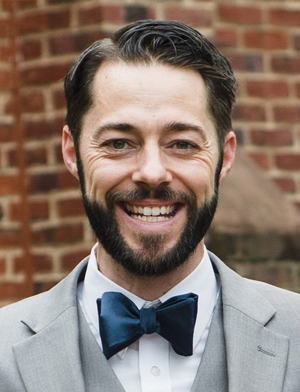 Craig Spiering studied at Christendom College and served in the U.S. Navy as a photojournalist, before building a successful photography business where he has photographed over 300 weddings.  He has worked as a manager in the Computer Services Department at Christendom College since 2007.
Craig lives in Front Royal with his wife and nine children where they raise goats, pigs, rabbits, chickens, ducks, turkeys, a kitchen garden and an orchard on their little forest farm.  He delights in pursuing home butchery and the many culinary delights that follow. He also enjoys woodworking and small building projects. One of the great joys of his life is sharing great literature with his family.
Leading young men in a life of beauty, adventure and excellence.